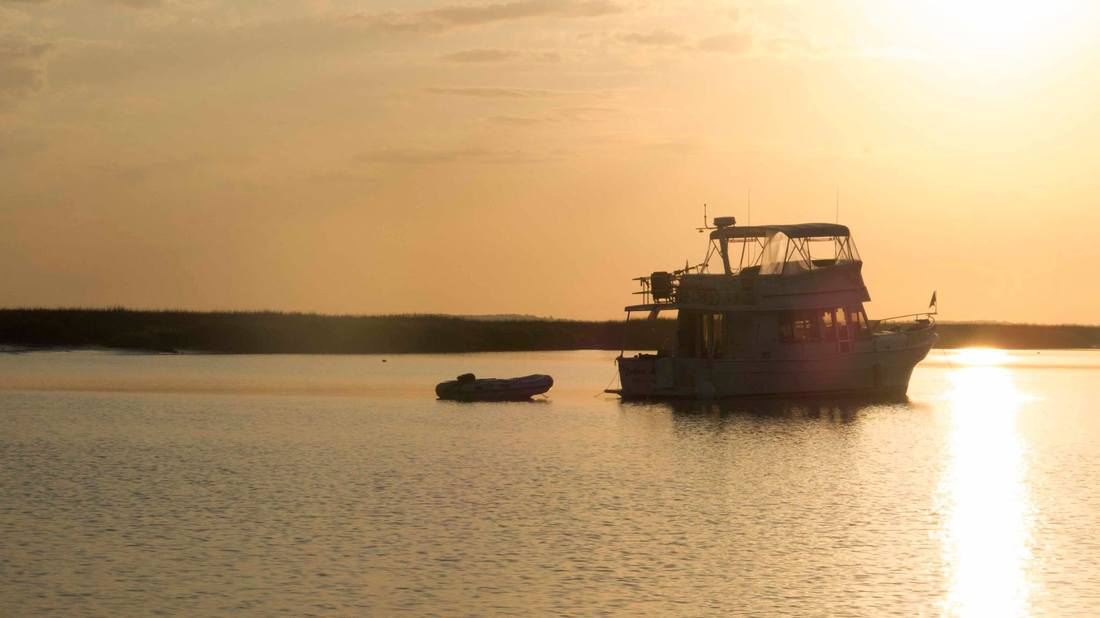 DUE TO ONGOING ISSUES WITH OUR WEB HOSTING PROVIDER BLUEHOST.COM, WE HAVE BEEN FORCED TO REBUILD OUR WEBSITE. WE APPRECIATE YOUR PATIENCE. IF YOU HAD PREVIOUSLY SUBMITTED YOUR CONTACT INFORMATION AT THE BOTTOM OF THIS PAGE, PLEASE DO SO AGAIN AS WE HAVE LOST ALL OF OUR CONTENT DUE TO A BOTCHED WEEBLY UPGRADE. THANKS ALL!
About us

Welcome to Feeling Loopy hosted by Derek and Lori Gamradt. We live in Rogers Arkansas on the shores of Beaver Lake nestled in the foothill of the Ozarks. We are attempting the 5,800 mile Great Loop in our 40' Trawler DONNA MAE. Thanks for stopping by and we hope you enjoy our updates. ​​


---

Thanks for visiting our blog!

Click on the OUR TRAVELS link above to catch the latest updates on our adventure. Drop us a comment, we would love to hear from you!


What kind of boat is that?

The lure of trawler cruising is as much about getting there as it is about being there. The pleasure en route matches that found at the destination.The 2005 400 represents Mainship's third generation of trawlers. The company built them during the 1980s, then, after a brief hiatus, resumed production in the mid-1990s. The 400 is the culmination of all the company's trawler-building experience: It's a well-crafted, substantial boat that is stylishly done.
http://www.boats.com/reviews/sea-trial-mainship-400-trawler/#.WTqmUhPyvJ8

What is the Great Loop?